70s Music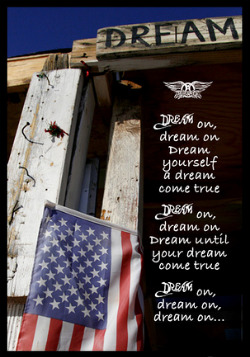 There's a very intriguing aspect to 70s music -- it seemed to capture so much of what Jonesers were feeling and experiencing, some 20 years prior to Generation Jones even being recognized and described as an important age cohort. Some good examples of "jonesin'" include "Born To Run" (Bruce Springsteen, '75), "Dream On" (Aerosmith, '76), and "I Will Survive" (Gloria Gaynor, '79).
70s music evolved into new and distinctly different sub-genres, in fact making the term "rock 'n roll" obsolete. Hard rock, soft rock, punk rock, country, folk, and certainly disco---all had a real following in the 70s. Even the Beatles, perhaps the most dominant contributor to 60s rock 'n roll, evolved as new entities in 70s music---Paul McCartney and Wings, and of course John Lennon.
Remember where you were -- and with whom -- when you first heard these songs? As every Joneser knows, 70s music was the best!
70s Music - 1970 Hits
Bridge Over Troubled Water - Simon and Garfunkel
(They Long to Be) Close to You - Carpenters
American Woman/No Sugar Tonight - The Guess Who
Raindrops Keep Fallin' On My Head - B.J. Thomas
War - Edwin Starr
Ain't No Mountain High Enough - Diana Ross
I'll Be There - Jackson 5
Get Ready - Rare Earth
Let It Be - The Beatles
Band of Gold - Freda Payne
Mama Told Me (Not to Come) - Three Dog Night
Everything Is Beautiful - Ray Stevens
Make It With You - Bread
Hitchin' a Ride - Vanity Fair
ABC - Jackson 5
The Love You Save/I Found That Girl - Jackson 5
Cracklin' Rose - Neil Diamond
Candida - Dawn
Thank You (Falettinme Be Mice Elf Agin)/Everybody Is a Star - Sly and The Family Stone
Spill the Wine - Eric Burdon and War
O-O-H Child - Five Stairsteps
Norman Greenbaum - Norman Greenbaum
Lay Down (Candles In The Rain) - Melanie and The Edwin Hawkins Singers
Ball of Confusion (That's What the World Is Today) - Temptations
Love On a Two Way Street - Moments
70s Music - 1971 Hits
Joy to the World - Three Dog Night
Maggie May/Find a Reason to Believe - Rod Stewart
It's Too Late/I Feel the Earth Move - Carole King
One Bad Apple - Osmonds
How Can You Mend a Broken Heart? - Bee Gees
Indian Reservation - Raiders
Go Away Little Girl - Donny Osmond
Take Me Home, Country Roads - John Denver
Just My Imagination (Running Away With Me) - Temptations
Knock Three Times - Dawn
Me and Bobby McGee - Janis Joplin
Tired of Being Alone - Al Green
Want Ads - Honey Cone
Smiling Faces Sometimes - Undisputed Truth
Treat Her Like a Lady - Cornelius Brothers and Sister Rose
You've Got a Friend - James Taylor
Mr. Big Stuff - Jean Knight
Brown Sugar - Rolling Stones
Do You Know What I Mean - Lee Michaels
The Night They Drove Old Dixie Down - Joan Baez
What's Going On - Marvin Gaye
Uncle Albert/Admiral Halsey - Paul McCartney
Aint No Sunshine - Bill Withers
Signs - Five Man Electrical Band
She's a Lady - Tom Jones
70s Music - 1972 Hits
The First Time Ever I Saw Your Face - Roberta Flack
Alone Again (Naturally) - Gilbert O'Sullivan
American Pie - Don McLean
Without You - Nilsson
The Candy Man - Sammy Davis Jr.
I Gotcha - Joe Tex
Lean On Me - Bill Withers
Baby Don't Get Hooked On Me - Mac Davis
Brand New Key - Melanie
Daddy Dont You Walk So Fast - Wayne Newton
Let's Stay Together - Al Green
Brandy (You're A Fine Girl) - Looking Glass
Oh Girl - Chi-Lites
Nice to Be With You - Gallery
My Ding-A-Ling - Chuck Berry
(If Loving You Is Wrong) I Don't Want to Be Right - Luther Ingram
Heart of Gold - Neil Young
Betcha By Golly Wow - Stylistics
I'll Take You There - Staple Singers
Ben - Michael Jackson
The Lion Sleeps Tonight - Robert John
Outa-Space - Billy Preston
Slippin' Into Darkness - War
Long Cool Woman (In a Black Dress) - Hollies
How Do You Do - Mouth and MacNeal
70s Music - 1973 Hits
Tie a Yellow Ribbon Round the Ole Oak Tree - Tony Orlando and Dawn
Bad, Bad Leroy Brown - Jim Croce
Killing Me Softly With His Song - Roberta Flack
Let's Get It On - Marvin Gaye
My Love - Paul McCartney and Wings
Why Me - Kris Kristofferson
Crocodile Rock - Elton John
Will It Go Round in Circles - Billy Preston
You're So Vain - Carly Simon
Touch Me In the Morning - Diana Ross
The Night the Lights Went Out In Georgia - Vicki Lawrence
Playground In My Mind - Clint Holmes
Brother Louie - Stories
Delta Dawn - Helen Reddy
Me and Mrs. Jones - Billy Paul
Frankenstein - Edgar Winter Group
Drift Away - Dobie Gray
Little Willy - Sweet
You Are the Sunshine of My Life - Stevie Wonder
Half-Breed - Cher
That Lady - Isley Bros.
Pillow Talk - Sylvia
We're an American Band - Grand Funk Railroad
Right Place Wrong Time - Dr. John
Wildflower - Skylark
70s Music - 1974 Hits
The Way We Were - Barbra Streisand
Seasons In The Sun - Terry Jacks
Love's Theme - Love Unlimited Orchestra
Come and Get Your Love - Redbone
Dancing Machine - Jackson 5
The Loco-Motion - Grand Funk Railroad
T.S.O.P. (The Sound of Philadelphia) - MFSB
The Streak - Ray Stevens
Bennie and the Jets - Elton John
One Hell of a Woman - Mac Davis
Until You Come Back to Me (That's What I'm Gonna Do) - Aretha Franklin
Jungle Boogie - Kool and The Gang
Midnight at the Oasis - Maria Muldaur
You Make Me Feel Brand New - Stylistics
Show and Tell - Al Wilson
Spiders and Snakes - Jim Stafford
Rock On - David Essex
Sunshine On My Shoulder - John Denver
Sideshow - Blue Magic
Hooked On A Feeling - Blue Swede
Billy, Don't Be a Hero - Bo Donaldson and The Heywoods
Band On the Run - Paul McCartney and Wings
The Most Beautiful Girl - Charlie Rich
Time In a Bottle - Jim Croce
Annie's Song - John Denver
70s Music - 1975 Hits
Love Will Keep Us Together - The Captain and Tennille
Rhinestone Cowboy - Glen Campbell
Philadelphia Freedom - Elton John
Before the Next Teardrop Falls - Freddy Fender
My Eyes Adored You - Frankie Valli
Shining Star - Wind and Fire
Fame - David Bowie
Laughter In the Rain - Neil Sedaka
One of These Nights - Eagles
Thank God I'm a Country Boy - John Denver
Jive Talkin' - Bee Gees
The Best of My Love - Eagles
Lovin' You - Minnie Riperton
Kung Fu Fighting - Carl Douglas
Black Water - Doobie Brothers
The Ballroom Blitz - Sweet
(Hey Won't You Play) Another Somebody Done Somebody Wrong Song - B.J. Thomas
He Don't Love You (Like I Love You) - Tony Orlando and Dawn
At Seventeen - Janis Ian
Pick Up the Pieces - Average White Band
The Hustle - Van McCoy and The Soul City Symphony
Lady Marmalade - Labelle
Why Can't We Be Friends - War
Love Won't Let Me Wait - Major Harris
Boogie On Reggae Woman - Stevie Wonder
70s Music - 1976 Hits
Silly Love Songs - Paul McCartney and Wings
Don't Go Breaking My Heart - Elton John and Kiki Dee
Disco Lady - Johnnie Taylor
December, 1963 (Oh What A Night!) - Four Seasons
Play That Funky Music - Wild Cherry
Kiss and Say Goodbye - Manhattans
Love Machine, Pt. 1 - The Miracles
50 Ways to Leave Your Lover - Paul Simon
Love Is Alive - Gary Wright
(You've Got To) Be Your Own Best Friend - Walter Murphy and The Big Apple Band
Sara Smile - Daryl Hall and John Oates
Afternoon Delight - Starland Vocal Band
I Write the Songs - Barry Manilow
Fly Robin Fly - Silver Convention
Love Hangover - Diana Ross
Get Closer - Seals and Crofts
More, More, More - Andrea True Connection
Bohemian Rhapsody - Queen
Misty Blue 10:29 - Dorothy Moore
Boogie Fever - Sylvers
I'd Really Love to See You Tonight - England Dan and John Ford Coley
You Sexy Thing - Hot Chocolate
Love Hurts (Live) - Nazareth
Get Up and Boogie (That's Right) - Silver Convention
Take It to the Limit - Eagles
70s Music - 1977 Hits
Tonight's the Night (Gonna Be Alright) - Rod Stewart
I Just Want to Be Your Everything - Andy Gibb
Best of My Love - Emotions
Love Theme (From "A Star Is Born") - Barbra Streisand
Angel In Your Arms - Hot
I Like Dreamin' - Kenny Nolan
Don't Leave Me This Way - Thelma Houston
(Your Love Has Lifted Me) Higher and Higher - Rita Coolidge
Undercover Angel - Alan O'Day
Torn Between Two Lovers - Mary MacGregor
I'm Your Boogie Man - K.C. and The Sunshine Band
Dancing Queen - Abba
You Make Me Feel Like Dancing - Leo Sayer
Margaritaville - Jimmy Buffet
Telephone Line - Electric Light Orchestra
Whatcha Gonna Do? - Pablo Cruise
Do You Wanna Make Love - Peter McCann
Sir Duke - Stevie Wonder
Hotel California - Eagles
Got to Give It Up, Pt. 1 - Marvin Gaye
Gonna Fly Now (Theme from "Rocky") - Bill Conti
Southern Nights - Glen Campbell
Rich Girl - Daryl Hall and John Oates
When I Need You - Leo Sayer
Hot Line - Sylvers
70s Music - 1978 Hits
Shadow Dancing - Andy Gibb
Night Fever - Bee Gees
You Light Up My Life - Debby Boone
Stayin' Alive - Bee Gees
Kiss You All Over - Exile
How Deep Is Your Love - Bee Gees
Baby Come Back - Player
(Love Is) Thicker Than Water - Andy Gibb
Boogie Oogie Oogie - A Taste Of Honey
Three Times a Lady - Commodores
Grease - Frankie Valli
I Go Crazy - Paul Davis
You're the One That I Want - John Travolta and Olivia Newton-John
Emotion - Samantha Sang
Lay Down Sally - Eric Clapton
Miss You - Rolling Stones
Just the Way You Are - Billy Joel
With a Little Luck - Wings
If I Can't Have You - Yvonne Elliman
Dance, Dance, Dance (Yowsah, Yowsah, Yowsah) - Chic
Feels So Good - Chuck Mangione
The Best of Nick Gilder - Hot Child In the City - Nick Gilder
Love Is Like Oxygen - Sweet
It's a Heartache - Bonnie Tyler
We Are the Champions/We Will Rock You - Queen
70s Music - 1979 Hits
My Sharona - The Knack
Bad Girls - Donna Summer
Le Freak - Chic
Da Ya Think I'm Sexy? - Rod Stewart
Reunited - Peaches and Herb
I Will Survive - Gloria Gaynor
Hot Stuff - Donna Summer
Y.M.C.A. - Village People
"Ring My Bell" - Anita Ward
Sad Eyes - Robert John
Too Much Heaven - Bee Gees
MacArthur Park - Donna Summer
When You're In Love With a Beautiful Woman - Dr. Hook
Makin' It - David Naughton
Fire - Pointer Sisters
Tragedy - Bee Gees
A Little More Love - Olivia Newton-John
Heart of Glass - Blondie
What a Fool Believes - Doobie Brothers
Good Times - Chic
You Don't Bring Me Flowers - Barbra Streisand and Neil Diamond
Knock On Wood - Amii Stewart
Stumblin' In - Suzi Quatro and Chris Norman
Lead Me On - Maxine Nightingale
Shake Your Body (Down to the Ground) - Jacksons
Return from 70s Music to Generation Jones

Return from 70s Music to Baby Boomers R We