60s Music
60s music reflected the social conscience and political upheaval of that decade. With that premise, one could argue that it started with President Kennedy's assassination in November, 1963, and ended with President Nixon's resignation in August, 1974. But to follow the calendar year, 60s music demonstrated a rapid evolution from the social norms and sexual standards of the fifties, to the "get real" elements of the sixties, i.e., the love-ins and sit-ins, experimental drug use, sexual permissiveness, long hair and beads, peace marches and hippies, and of course the British music invasion. In many ways, 60s music reflected the times, and the times reflected 60s music.
Billboard's Top Hits - 60s Music
60s Music - 1960: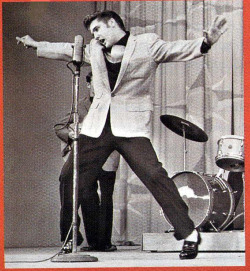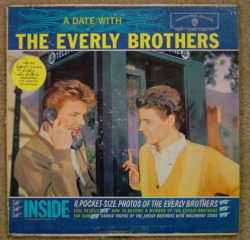 The Twist - Chubby Checker
Beyond The Sea - Bobby Darin
Are You Lonesome Tonight? - Elvis Presley
Wild One - Bobby Rydell
Volare - Bobby Rydell
I'm Sorry - Brenda Lee
Money (That's What I Want) - Barrett Strong
This Magic Moment - the Drifters
It's Now Or Never - Elvis Presley
Wonderful World - Sam Cooke
You're Sixteen - Johnny Burnette
Cathy's Clown - the Everly Brothers
Georgia On My Mind - Ray Charles
Only The Lonely - Roy Orbison
Hot Rod Lincoln - Johnny Bond
Tell Laura I Love Her - Ray Peterson
Harbor Lights - the Platters
Shimmy Shimmy Ko-Ko-Bop - Little Anthony & the Imperials
Chain Gang - Sam Cooke
Save The Last Dance For Me - the Drifters
Stuck On You - Elvis Presley
Where Or When - Dion & The Belmonts
Teen Angel - Mark Dinning
Devil Or Angel - Bobby Vee
Stay - Maurice Williams and the Zodiaks
Swingin' School - Bobby Rydell
Finger Poppin' Time - Hank Ballard & The Midnighters
Sweet Nothin's - Brenda Lee
Itsy Bitsy Teenie Weenie Yellow Polk-a-dot Bikini - Brian Hyland
Poetry In Motion - Johnny Tillotson
Last Date - Floyd Cramer
Baby (You've Got What It Takes) - Dinah Washington & Brook Benton
Let's Go, Let's Go, Let's Go - Hank Ballard & The Midnighters
Puppy Love - Paul Anka
When Will I Be Loved? - the Everly Brothers
Walk, Don't Run - the Ventures
Mama - Connie Francis
Theme From "A Summer Place" - Percy Faith
Running Bear - Johnny Preston
Alley-Oop - Hollywood Argyles
60s Music - 1961: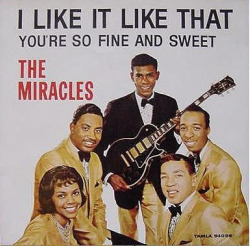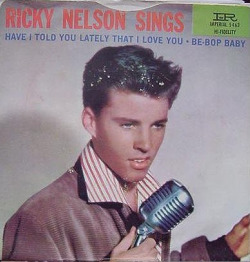 At Last - Etta James
Crazy - Patsy Cline
Let's Twist Again - Chubby Checker
Bristol Stomp - Dovells
Please Mr. Postman - Marvelettes
Hit The Road Jack - Ray Charles
Stand By Me - Ben E. King
Runaround Sue - Dion
The Lion Sleeps Tonight - the Tokens
Tossin' and Turnin' - Bobby Lewis
Pretty Little Angel Eyes - Curtis Lee
Shop Around - the Miracles
Some Kind Of Wonderful - the Drifters
Blue Moon - Marcels
Daddy's Home - Shep & the Limelites
There's A Moon Out Tonight - Capris
Runaway - Del Shannon
A Little Bit Of Soap - Jarmels
Cupid - Sam Cooke
Quarter To Three - Gary U.S. Bonds
Barbara-Ann - the Regents
Travelin' Man - Ricky Nelson
Dedicated To The One I Love - Shirelles
Hello Mary Lou - Ricky Nelson
Where The Boys Are - Connie Francis
Take Good Care of My Baby - Bobby Vee
Please Love Me Forever - Cathy Jean & the Roommates
Spanish Harlem - Ben E. King
Mother-In-Law - Ernie K. Doe
Crying - Roy Orbison
Raindrops - Dee Clark
I Fall to Pieces - Patsy Cline
Let There Be Drums - Sandy Nelson
Who Put The Bomp - Barry Mann
Running Scared - Roy Orbison
Ya Ya - Lee Dorsey
Pony Time - Chubby Checker
I Love How You Love Me - Paris Sisters
Big Bad John - Jimmy Dean
Riders In The Sky - the Ramrods
60s Music - 1962: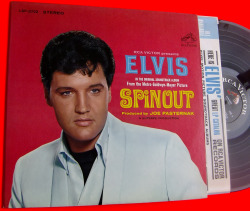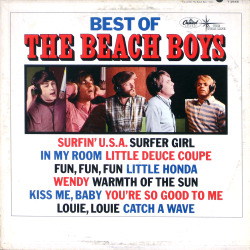 Stranger on the Shore - Acker Bilk
Miserlou - Dick Dale
Twist and Shout - Isley Brothers
Do You Love Me - Contours
Can't Help Falling In Love - Elvis Presley
You Belong To Me - Duprees
The Loco-motion - Little Eva
Let's Dance - Chris Montez
Return To Sender - Elvis Presley
Limbo Rock - Chubby Checker
Big Girls Don't Cry - Four Seasons
Party Lights - Claudine Clark
Twistin' The Night Away - Sam Cooke
The Wah Watusi - the Orlons
Duke of Earl - Gene Chandler
Happy Birthday, Sweet Sixteen - Neil Sedaka
Surfin' USA - Beach Boys
Good Luck Charm - Elvis Presley
Hey! Baby - Bruce Channel
Alley Cat - Bent Fabric
Shout! Shout! (Knock Yourself Out) - Ernie Maresca
Dream Baby (How Long Must I Dream) - Roy Orbison
The Stripper - David Rose
Desafinado - Stan Getz & Charlie Byrd
Unchain My Heart - Ray Charles
The Wanderer - Dion
Town Without Pity - Gene Pitney
Green Onions - Booker T. and the MG's
Sherry - Four Seasons
Having A Party - Sam Cooke
I Can't Stop Loving You - Ray Charles
Soldier Boy - Shirelles
Breaking Up Is Hard To Do - Neil Sedaka
Mashed Potato Time - Dee Dee Sharp
Roses are Red (My Love) - Bobby Vinton
Surfin' USA- Beach Boys
Don't Hang Up - the Orlons
Baby Its Cold Outside - Ray Charles & Betty Carter
409 - Beach Boys
Johnny Angel - Shelley Fabares
60s Music - 1963: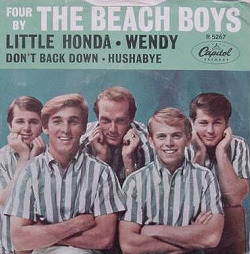 Louie Louie - The Kingsmen
Up On The Roof - Drifters
It's My Party - Leslie Gore
Heat Wave - Martha and the Vandellas
South Street - Orlons
The End Of The World - Skeeter Davis
Pride and Joy - Marvin Gaye
Surfin' U.S.A. - Beach Boys
You Can't Sit Down - Dovells
Walk Like A Man - Four Seasons
My Boyfriend's Back - the Angels
Mickey's Monkey - the Miracles
Remember Then - Earls
Little Duece Coupe - Beach Boys
Wildwood Days - Bobby Rydell
Another Saturday Night - Sam Cooke
Da Doo Ron Ron - Crystals
If You Wanna Be Happy - Jimmy Soul
Surfer Girl - Beach Boys
On Broadway - the Drifters
Denise - Randy and the Rainbows
Let's Stomp - Bobby Comstock
Busted - Ray Charles
Be True To Your School - Beach Boys
So Much In Love - the Tymes
Surf City - Jan and Dean
Tell Him - The Exciters
Our Day Will Come - Ruby & the Romantics
Walking The Dog - Rufus Thomas
Be My Baby - Ronettes
Monkey Time - Major Lance
Then He Kissed Me - Crystals
Hey Paula - Paul and Paula
Sukiyaki - Kyu Sakamoto
He's So Fine - Chiffons
You've Really Got A Hold On Me - the Miracle
I Will Follow Him - Little Peggy March
Lazy-Hazy-Crazy Days of Summer - Nat King Cole
Ring Of Fire - Johnny Cash
The Good Life - Tony Bennett
60s Music - 1964: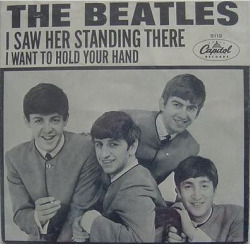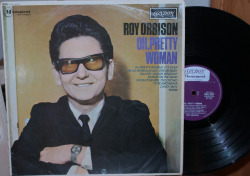 Twist and Shout - Beatles
Under The Boardwalk - The Drifters
I Saw Her Standing There - Beatles
I'm Into Something Good - Herman's Hermits
Viva Las Vegas - Elvis Presley
I Get Around - Beach Boys
Pink Panther Theme - Henry Mancini
My Guy - Mary Wells
Fun, Fun, Fun - Beach Boys
I Want To Hold Your Hand - Beatles
L.O.V.E. - Nat King Cole
People - Barbra Streisand
A Hard Day's Night - The Beatles
Dancing In The Street - Martha and the Vandellas
I Feel Fine - The Beatles
Walk On By - Dionne Warwick
Love Me Do - The Beatles
Where Did Our Love Go - Supremes
Java - Al Hirt
She Loves You - Beatles
Oh, Pretty Woman - Roy Orbison
California Sun - Rivieras
The Way You Do The Things You Do - Temptations
Chapel Of Love - Dixie Cups
Do Wah Diddy Diddy - Manfred Mann
Can't Buy Me Love - Beatles
You Really Got Me - the Kinks
Baby Love - Supremes
Rag Doll - Four Seasons
A Summer Song - Chad & Jeremy
Shoop Shoop Song (It's In His Kiss) - Betty Everette
The Best Part of Breakin' Up - The Ronettes
Don't Let The Sun Catch You Crying - Gerry and the Pacemakers
Come See About Me - the Supremes
Goin' Out Of My Head - Little Anthony and the Imperials
Last Kiss - J. Frank Wilson & the Cavaliers
Stay - The 4 Seasons
You Don't Own Me - Leslie Gore
Baby I Need Your Loving - Four Tops
She's Not There - The Zombies
60s Music - 1965: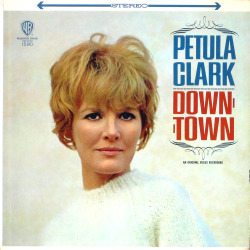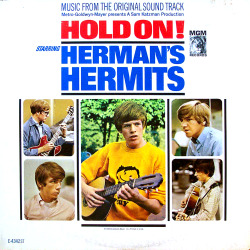 Unchained Melody - Righteous Brothers
My Girl - Temptations
I Can't Help Myself - Four Tops
I Got You Babe - Sonny and Cher
You've Lost That Lovin' Feelin' - The Righteous Brothers
I Got You (I Feel Good) - James Brown
Hang on Sloopy - McCoys
Stop! In The Name Of Love - Supremes
Help! - The Beatles
I Do - Marvelows
King Of The Road - Roger Miller
Woolly Bully - Sam The Sham and the Pharoes
In The Midnight Hour - Wilson Pickett
Shotgun - Junior Walker and the All-Stars
What's New Pussycat - Tom Jones
California Girls - Beach Boys
Downtown - Petula Clark
Hold Me, Thrill Me, Kiss Me - Mel Carter
Like A Rolling Stone - Bob Dylan
How Sweet It Is To Be Loved By You - Marvin Gaye
Love Potion Number Nine - The Searchers
A Lover's Concerto - the Toys
The "In" Crowd - Ramsey Lewis
I'll Be Doggone - Marvin Gaye
Positively 4th Street - Bob Dylan
I Want Candy - The Strangeloves
Goldfinger - Shirley Bassey
Ain't That Peculiar - Marvin Gaye
Something About You - Four Tops
Nowhere To Run - Martha and the Vandellas
Let's Hang On! - Four Seasons
1-2-3 - Len Barry
Go Now! - Moody Blues
Help Me Rhonda - Beach Boys
I'm Henry VIII, I Am - Herman's Hermits
Heart Full of Soul - Yardbirds
Baby, I'm Yours - Barbara Lewis
The Tracks Of My Tears - Miracles
The 81 - Candy and the Kisses
(tie) Papa's Got A Brand New Bag - James Brown/Do You Believe In Magic - The Lovin' Spoonful
60s Music - 1966: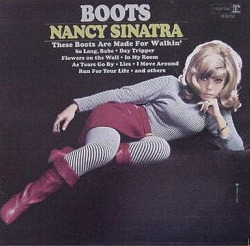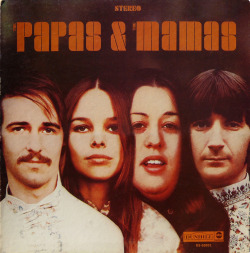 Summer Wind - Frank Sinatra
I'm A Believer - the Monkees
When A Man Loves A Woman - Percy Sledge
Wild Thing - The Troggs
Mustang Sally - Wilson Pickett
This Old Heart Of Mine - Isley Brothers
Devil With The Blue Dress - Mitch Ryder & The Detroit Wheels
Yellow Submarine - the Beatles
Ain't Too Proud To Beg - The Temptations
Jenny Take A Ride - Mitch Ryder and the Detroit Wheels
These Boots Are Made For Walkin' - Nancy Sinatra
Get Ready - Temptations
Born Free - Roger Williams
Good Vibrations - Beach Boys
Eleanor Rigby - The Beatles
You Can't Hurry Love - Supremes
Opus 17 (Don't You Worry 'Bout Me) - The 4 Seasons
Good Lovin' - Rascals
Homeward Bound - Simon and Garfunkle
Paperback Writer - the Beatles
Hold On! I'm a Coming - Sam and Dave
It Was a Very Good Year - Frank Sinatra
That's Life - Frank Sinatra
Hanky Panky - Tommy James
Shake Me Wake Me (When It's Over) - Four Tops
Time Won't Let Me - Outsiders
Going To A Go-Go - The Miracles
Crying Time - Ray Charles
Oh How Happy - Shades Of Blue
Barbara Ann - Beach Boys
But It's Alright - J.J. Jackson
Secret Agent Man - Johnny Rivers
Don't Mess With Bill - The Marvelettes
Rainy Day Women 12 & 35 - Bob Dylan
Along Comes Mary - The Association
Cool Jerk - the Capitols
Knock On Wood - Eddie Floyd
Land of 1,000 Dances - Wilson Pickett
My Generation - The Who
I Fought The Law - Bobby Fuller Four
60s Music - 1967: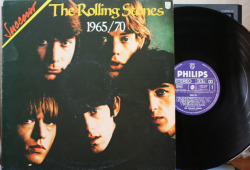 Ain't No Mountain High Enough - Marvin Gaye and Tammi Terrell
Respect - Aretha Franklin
Brown Eyed Girl - Van Morrison
All You Need Is Love - The Beatles
Jimmy Mack - Martha and the Vandellas
I Second That Emotion - Smokey Robinson and the Miracles
C'Mon Marianne - The 4 Seasons
Gimme Some Lovin' - Spencer Davis Group
I Heard it Through the Grapevine - Gladys Knight and the Pips
Soul Man - Sam and Dave
Light My Fire - Doors
(Your Love Keeps Lifting Me) Higher and Higher - Jackie Wilson
Daydream Believer - Monkees
Can't Take My Eyes Off Of You - Frankie Valli
It Takes Two - Marvin Gaye & Kim Weston
The Letter - Box Tops
Sweet Soul Music - Arthur Conley
Expressway To Your Heart - Soul Survivors
Strawberry Fields Forever - Beatles
Purple Haze - Jimi Hendrix Experience
Baby, I Need Your Lovin' - Johnny Rivers
I Can See For Miles - The Who
Standing In The Shadows Of Love - Four Tops
Penny Lane - The Beatles
Ruby Tuesday - Rolling Stones
I'm A Man - Spencer Davis Group
Bernadette - Four Tops
Hello Goodbye - The Beatles
(I'm Not Your) Steppin' Stone - Monkees
Happy Together - Turtles
The Look of Love - Dusty Springfield
The Beat Goes On - Sonny and Cher
To Sir With Love - Lulu
Try a Little Tenderness - Otis Redding
Kind Of A Drag - Buckinghams
With This Ring - The Platters
Let's Spend The Night Together - Rolling Stones
Sunday Will Never Be The Same - Spanky and Our Gang
I Think We're Alone Now - Tommy James and the Shondells
Tiny Bubbles - Don Ho
60s Music - 1968: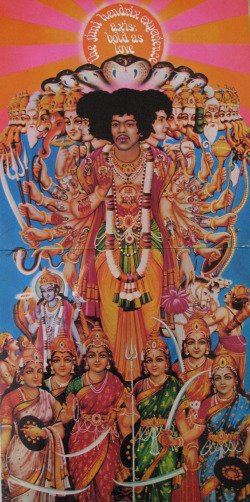 Sittin' On The Dock Of The Bay - Otis Redding
Dance To The Music - Sly and the Family Stone
Mony Mony - Tommy James & the Shondells
I Heard It Through The Grapevine - Marvin Gaye
Born To Be Wild - Steppenwolf
La La Means I Love You - the Delphonics
Hey Jude - Beatles
Jumpin' Jack Flash - Rolling Stones
Nobody But Me - Human Beinz
Magic Carpet Ride - Steppenwolf
Ain't Nothing Like The Real Thing - Marvin Gaye & Tammi Terrell
All Along The Watchtower - Jimi Hendrix Experience
Magic Bus - The Who
Love Me Two Times - Doors
Who's Makin Love - Johnny Taylor
Hello I Love You - Doors
Street Fighting Man - Rolling Stones
A Beautiful Morning - The Rascals
Lady Madonna - Beatles
White Cream - Cream
Susie-Q - Creedence Clearwarer Revival
Different Drum - Stone Ponys featuring Linda Ronstadt
Fire - The Crazy World Of Arthur Brown
Young Girl - Gary Puckett and Union Gap
Tighten Up - Archie Bell and the Drells
The Impossible Dream - Roger Williams
Classical Gas - Mason Williams
Sunshine Of Your Love - Cream
Folsom Prison Blues - Johnny Cash
Both Sides Now - Judy Collins
Girl Watcher - O'Kaysions
Mighty Quinn (Quinn The Escimo) - Manfred Mann
Midnight Confessions - Grass Roots
Elenore - The Turtles
The Unicorn - Irish Rovers
I Thank You - Sam and Dave
Piece of my Heart - Big Brother and Holding Company Featuring Janis Joplin
Turn Around, Look at Me - The Vogues
Chain Of Fools - Aretha Franklin
D-I-V-O-R-C-E - Tammy Wynette
60s Music - 1969: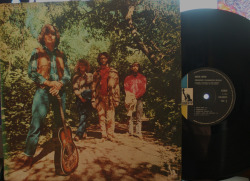 Build Me Up Buttercup - Foundations
Sweet Caroline - Neil Diamond
Na Na Hey Hey Kiss Him Goodbye - Steam
More Today Than Yesterday - Spiral Staircase
Mah-Na-Mah-Na (Mahna Mahna) - Piero Umiliani
Son Of A Preacher Man - Dusty Springfield
My Way - Frank Sinatra
Proud Mary - Creedence Clearwater Revival
Something - the Beatles
Sugar Sugar - Archies
Stand By Your Man - Tammy Wynette
Touch Me - Doors
Honky Tonk Women - Rolling Stones
Bad Moon Rising - Creedence Clearwater Revival
Hooked On A Feeling - B.J. Thomas
I Can't Get Next To You - Temptations
Come Together - the Beatles
Grazing In The Grass - Friends of Distinction
Traces - Classics IV & Dennis Yost
Hawaii 5-0 - Ventures
It's Your Thing - The Isley Brothers
My Cherie Amour - Stevie Wonder
Hot Fun In The Summertime - Sly and the Family Stone
Someday We'll Be Together - Diana Ross and the Supremes
Everybody's Talkin' - Nilsson
Suspicious Minds - Elvis Presley
Everyday People - Sly & Family Stone
Crimson and Clover - Tommy James and the Shondells
Time of the Season - Zombies
Down On The Corner - CCR
Twenty Five Miles - Edwin Starr
Worst That Could Happen - Brooklyn Bridge
Love's Been Good To Me - Frank Sinatra
Ruben James - Kenny Rogers & the First Edition
A Boy Named Sue - Johnny Cash
Gimme Gimme Good Lovin' - Crazy Elephant
You've Made Me So Very Happy - Blood, Sweat and Tears
Give Peace A Chance - John Lennon
Get Back - Beatles
Wedding Bell Blues - The 5th Dimension
60s Music - the Best Ever?
60s music was rich and diverse - evolving from the soft, folksy, saxophone sounds of the fifties to produce new and distinct genres - and sub-genres - of pop and rock in the sixties. Not limited by geography either, 60s music produced popular artists and groups from all parts of the US and the United Kingdom, and influencing one another.
For all of its messages - and now the memories - 60s music might have been the best decade ever!
Return from 60s Music to Oldies Music
Return from 60s Music to Baby Boomers R We