80s Movies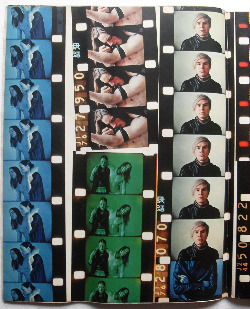 80s movies continued the 70s quest for blockbuster hits, but produced few if any classic films. Lead by producers George Lucas and Steven Spielberg, the industry targeted a younger viewing audience - a lot of them Jonesers - for the type of special effects movies proven successful in the 70s. The Empire Strikes Back ('80), Raiders of the Lost Ark ('81), ET--The Extra Terrestrial ('82), and Return of the Jedi ('83) are prime examples, along with Romancing the Stone ('84), Ghostbusters ('84) and Back to the Future ('85) plus sequels.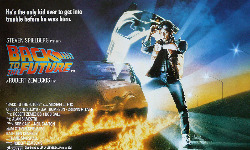 80s movies went big business amid concerns for soaring production costs and stagnant ticket prices. Blockbuster productions were not without costs, due in large part to expensive special effects technology, major marketing blitzes and increasingly higher salary demands from box office stars. As a result, major studios such as United Artists, MGM, 20th Century Fox, Columbia, Paramount and MCA/Universal either merged and/or were acquired by other business conglomerates to become their entertainment divisions.
The advent of video tape and VCR's impacted the industry as well. VCR's reached affordable levels for most consumers by the end of the 80s, allowing movie watchers to record, buy or rent their favorites and watch them at home instead of in theaters. Selling movies on tape gave studios an additional revenue stream, particularly for movies that didn't necessarily do well at the box office but became subsequent rental hits for home viewers (aka "cult classics").
80s movies also reflected political themes from the decade. During his two terms in office, former movie star turned US President Ronald Reagan took a hard line approach towards the Soviet Union, a style directly reflected in action-adventure movies with hard-nosed heroes like Sylvester Stallone (Rocky, Rambo), Arnold Schwarzenegger, Clint Eastwood, Chuck Norris, Steven Segal, et al.
80s Movies - Some Favorites
Again, while the decade didn't necessarily produce any classic films, the following were considered favorites among most viewers:
Urban Cowboy ('80) - John Travolta, Debra Winger
Blue Lagoon ('80) -- Brooke Shields
Prom Night ('80) - Jamie Lee Curtis
Airplane ('80) - Robert Hays

Foxes ('80) - Jodie Foster, Scott Baio

The Elephant Man ('80) - John Hurt

Fame ('80) - Irene Cara

Chariots of Fire ('81) - Ben Cross

Raiders of the Lost Ark ('81) - Harrison Ford

Caddyshack ('81) - Bill Murray

Taps ('81) - Timothy Hutton, Sean Penn, Tom Cruise

Arthur ('81) - Dudley Moore

Tootsie ('82) - Dustin Hoffman

Fast Times at Ridgemont High ('82) - Sean Penn, Jennifer Jason Leigh, Phoebe Cates, Judge Reinhold

Officer and a Gentleman ('82) - Richard Gere, Debra Winger
Flashdance ('83) - Jennifer Beals, Cynthia Rhodes
The Big Chill ('83) - Kevin Kline

Class ('83) - Andrew McCarthy, Rob Lowe

Terms of Endearment ('83) - Debra Winger

Bachelor Party ('84) - Tom Hanks, Tawny Kitaen

Blame It on Rio ('84) - Demi Moore

Ghostbusters ('84) - Dan Aykroyd

Splash ('84) - Tom Hanks,Daryl Hannah, John Candy

The Color Purple ('85) - Danny Glover

Footloose ('84) - Kevin Bacon, Lori Singer, Sarah Jessica Parker
Stand By Me ('86) - River Phoenix

Broadcast News ('87) - Holly Hunter, Joan Cusack

Wall Street ('87) - Charlie Sheen, Daryl Hannah

Big ('88) - Tom Hanks, Elizabeth Perkins

The Last Temptation of Christ ('88)- Willem Dafoe

Cocktail ('88) - Tom Cruise, Elizabeth Shue
Working Girl ('88) - Melanie Griffith, Joan Cusack

Rain Man ('88) - Dustin Hoffman

When Harry Met Sally ('89) - Meg Ryan

Driving Miss Daisy ('89) - Morgan Freeman
Field of Dreams ('89) - Kevin Costner

The "Best" Movies of the 1980's

Choosing the "best" of anything depends upon the criteria chosen, but Hollywood movie critics and historians generally rank the following films highly on most lists as worthwhile and absolute "must sees" (note that a "best" film wasn't picked for some years):
1980 - The Empire Strikes Back
1980 - Raging Bull
1981 - Raiders of the Lost Ark
1982 - Blade Runner
1982 - E.T. - The Extra-Terrestrial
1982 - Tootsie
1984 - The Terminator
1985 - Brazil
1986 - Blue Velvet
1986 - Platoon
1986 - A Room With a View

80s Movies - Top Grossing Films by Year:

The more traditional measure of popularity - the film grossing the most revenue at the box office by year:
1980 - Star Wars: Episode V - The Empire Strikes Back

1981 - Raiders of the Lost Ark

1982 - E.T. - The Extra-Terrestrial

1983 - Star Wars: Episode VI - Return of the Jedi

1984 - Beverly Hills Cop

1985 - Back to the Future

1986 - Top Gun

1987 - Three Men and a Baby

1988 - Rain Man

1989 - Batman
80s Movies