Relationship Tips
Given all the relationship tips out there today, perhaps the most basic is simply this - ask yourself two separate and distinct questions:
Are we ready to start dating?
Are we ready for a relationship?
If we can honestly answer "yes" to the first question, then we're ready to take on the second.
Before we start dating again, let's take a moment to get a good look at ourselves, including how others might see us. Is our timing right? How soon did our last relationship end, and what were the circumstances? Would others see us on the proverbial "rebound" and perhaps desperate, simply because we can't bear the thought of being on our own for too long? Do we honestly feel that our happiness depends on being with someone? Or is it better just to spend some time alone, getting fully reacquainted with our self and our feelings, before taking on the rigors of dating?



Relationship Tips - Take Inventory



Not only is an emotional inventory helpful, it's also important to take stock physically - do we need to shed some pounds, start a workout program, or just improve our health generally? To enter (or re-enter) the dating market, especially if we see dating as competitive, we need to put the "best product" forward. Even if "marketing" is not necessarily a priority or even a concern, it's never wrong to focus on good health, exercise and eating habits.

Relationship Tips - Decide What We Want
The next key is deciding what we want in our next relationship. Is it friendship, mostly for the sake of companionship for the occasions that we want it, or is it for something more serious and long term, perhaps leading to marriage? The choice here depends solely upon what's right for each of us. To help make that choice, we should identify the things that we liked - and didn't like - about being single or being married before, as the case may be. Do we want absolute freedom to make all decisions - from the mundane to the serious - without having to meld with another? Or has our desire to share the details and values of our life with another, just gone unfulfilled and we can no longer set those desires aside? The "right" answer to these choices will certainly vary from one person to another, but in all cases depends upon being totally honest with ourselves.

Relationship Tips - Make Some "Reality Checks"
Is dating at our age now anything like shopping at the grocery store? Well, when we shop for food, we're looking for specific items, and we probably shouldn't go without a list. If we do, we likely end up with things we really don't need, don't want, and aren't even good for us in the first place. And we also know that if we go food shopping when hungry, we'll grab too much of the wrong stuff. So in that sense at least, dating is no different - we need a list to make sure we're ready and we get only the things that are right for us.
The relationship tip here is to assess our own personal realities:
In my own mind, I have a clear idea picture of what I want for my next relationship.

My personal values are important to me, and I don't want to sacrifice or compromise them for the sake of a new relationship.

I have a plan for where and how I want to live (i.e., lifestyle with respect to house, condo, acreage, city, suburb, town, rural, etc.).

The things I'm doing now with respect to job, finances, and retirement planning are consistent with where and how I plan to live.

My attitude is consistently positive and enthusiastic; I've forgiven and have let go of all past hurts and bitterness from previous relationships.

I am aware that I might have hurt another in my previous relationship(s), and I have sought their forgiveness.

I have a clear idea of my own boundaries for what I can and can not tolerate in my next relationship.

I demonstrate patience and calm as issues arise in my daily life.

I have no prejudices, temper tendencies, abusiveness, self-control issues or other addictions.

I have learned from past relationships what has and has not worked for me.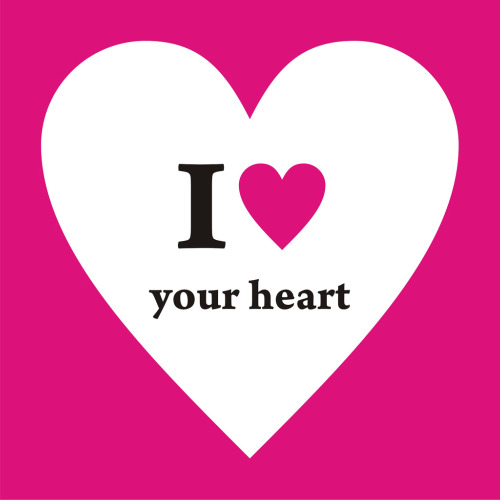 Relationship Tips - Relate to Our Partner

We also need to assess our own personal realities vis-a-vis our partner:
I'm aware of my own desires and personality characteristics that drive my choice in a relationship partner.

I have determined whether my relationship goal is for friendship or for long term commitment, and I am ready to clearly communicate those intentions to my prospective partner early on.

I know and feel strongly about the values that my relationship partner must have, to be compatible with my own.

I know and feel strongly about the personal habits my partner must demonstrate, to be compatible with my own.

I understand the key roles that I must play, and the roles that my partner must play, in order for our relationship to be successful and lasting.

I know that my partner and I must have some goals, interests, and favorite activities in common.

In addition to my partner, I treat all others outside of our relationship with the same courtesy and respect, knowing that they deserve it.

I feel confident in my ability to clearly express my thoughts, desires, and relationship needs to my next partner.

I am ready to support any family obligations that my partner may have from previous relationship(s).

I am fully aware of my own family obligations should I have them from previous relationship(s), and I am willing to balance them with allegiance to my partner.

I know that genuine love will bring true happiness to my partner and to myself, and that our relationship is the vehicle that we share equally to achieve and maintain that love.

I am willing to take all steps reasonable to maintain my own desirability to my partner, and all steps necessary to improve myself mentally and spiritually.

I know that it's essential that my partner and I agree on the means we must take to resolve any and all issues that arise in our relationship.

If my goal is for a long term relationship, I am committed to my partner's happiness and satisfaction every bit as much as I am to my own happiness and satisfaction.



Relationship Tips - Conclusion



The relationship tips here simply mean having a game plan - knowing our selves together with our partner, and what things are most important to us now. Some of us may recall Frank Sinatra singing about love being sweeter "the second time around". We can make that true if we give it just a bit more thought!
Relationship Tips