TV Trivia
Are you good at TV trivia? Do you retain useless facts and knowledge that never come in handy except when you're playing trivial pursuit at a party? Well, now it's time to impress your friends and cohorts, not to mention your kids and grand-kids, with how much you "really" know! Remember when and where you were at the time these facts were actually current - and relevant? By the way, a few of the answers to the following can be found elsewhere on this site!
TV Trivia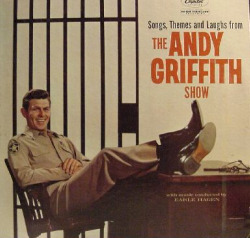 1. On "The Andy Griffith Show" TV series, what business did Floyd run?
   a. town drug store
   b. insurance agency
   c. barber shop
   d. mortuary
2. The opening scene from the TV sit-com "Laverne and Shirley" showed a city hall building from what city in the Midwest?
   a. Detroit
   b. Milwaukee
   c. Chicago
   d. St. Louis
3. Before riding off into the sunset, the Lone Ranger would always leave behind this signature item:
   a. gold nugget
   b. silver spur
   c. silver bullet
   d. bronze arrowhead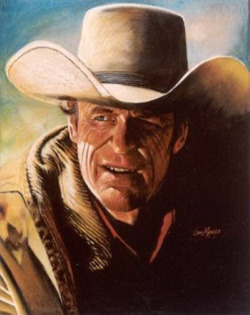 4. On the TV western series "Gunsmoke", what was the marshal's name?
   a. John Buchanan
   b. Matt Dillon
   c. Roy Coffee
   d. Lucas McCain
5. What actor played the role of Chester, the marshal's deputy, on "Gunsmoke"?
   a. Randy Quaid
   b. Dennis Quaid
   c. Dennis Weaver
   d. Fritz Weaver
6. Finish the following TV commercial jingle: "You'll wonder where the yellow went, when you brush with _____!"
   a. Trident
   b. Pepsodent
   c. Spearmint
   d. Oxident
7. In which TV western series did Jack Kelly co-star?
   a. "Cheyenne"
   b. "Sugarfoot"
   c. "Lawman"
   d. "Maverick"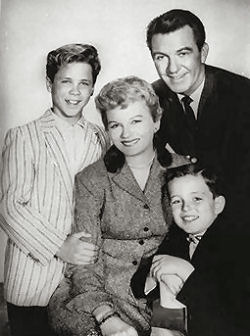 8. On the "Leave It to Beaver" TV sit-com, what was the name of the town in which the Cleaver family lived?
   a. Mayberry
   b. Rockberry
   c. Bridgeport
   d. Mayfield
9. Who starred in the western TV series "Wanted: Dead or Alive"?
   a. Richard Long
   b. Nick Adams
   c. Steve McQueen
   d. Richard Boone
10. Instant Replay first became popular after it was featured on which of the following football telecasts?
   a. Army-Navy game in 1964
   b. Superbowl game in 1970
   c. USC-Notre Dame game in 1966
   d. Hall of Fame game in 1965
11. What city was featured in the 70s TV sit-com "Happy Days"?
   a. Chicago
   b. Des Moines
   c. Milwaukee
   d. Cleveland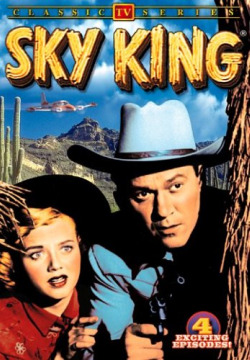 12. On the Saturday morning TV western series "Sky King", what was the name of the ranch that he patrolled from the air?
   a. The Ponderosa
   b. Flying Crown Ranch
   c. Rolling Meadows
   d. Double 'R" Ranch
13. What was the name of Sky King's airplane?
   a. Flying Crown
   b. Meadowlark
   c. Skylark
   d. Songbird
14. Sergeant Vince Carter was a character in which TV comedy series?
   a. "Gomer Pyle, USMC"
   b. "McHale's Navy"
   c. "Hogan's Heroes"
   d. "No Time For Sergeants"
15. On "The Mary Tyler Moore Show" TV sit-com, Mary played a television news journalist whose last name was:
   a. Grant
   b. Richards
   c. Morgenstern
   d. Hartman
16. Who starred in the TV western series "The Rifleman?"
   a. Chuck Norris
   b. Chuck Connors
   c. Mike Connors
   d. James Garner
17. Early in his acting career, Burt Reynolds had a continuing role on what TV western series?
   a. "Wagon Train"
   b. "Have Gun Will Travel"
   c. "Gunsmoke"
   d. "Rifleman"
18. On the Saturday morning western series "Fury", what was the name of the orphan boy upon whom the show was centered?
   a. Joey
   b. Johnny
   c. Jimmy
   d. Tommy
19. On the adventure series Lassie", who first played Timmy's mother when the show premiered in 1954?
   a. June Lockhart
   b. Jan Clayton
   c. Cloris Leachman
   d. Florence Lake
20. What was the name of the tour ship that sank and stranded its passengers on "Gilligan's Island"?
   a. SS Mercy
   b. SS Silverfish
   c. SS Starfish
   d. SS Minnow
TV Trivia - Answers: 1c 2b 3c 4b 5c 6b 7d 8d 9c 10a 11c 12b 13d 14a 15b 16b 17c 18a 19b 20d
TV Trivia - How Good Are You?
All right - based upon how many you answered correctly, let's see how you rank:
18 - 20: You may be older, but nothing wrong with your memory!

15 - 17: Memory one of the first things to go?

12 - 15: Keep Wikipedia bookmarked!

0 - 11: You're not a real boomer?
TV Trivia