God Is Love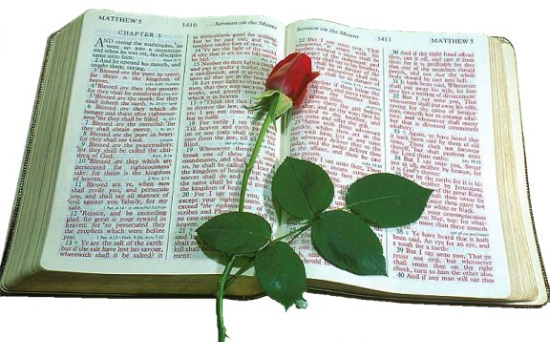 To understand the origins of love, we must first understand that "God is love" (1 John 4:8, Holy Bible, NIV). It's a phrase that we might have heard in the past, but never really understood – how can God "be" love? The answer is simply that God is the very essence of love, in fact the very definition of love.

Among so many other things, God is sacrificial and giving, and love is sacrificial and giving. Consider the more familiar phrase from John 3:16:
"For God so loved the world, that he gave his one and only Son, that whoever believes in him shall not perish but have eternal life."

Given the truth behind this statement, the "giving" and the "sacrificial" nature of both God and His unconditional love for all people is quite clear.
As our creator, God created love and our ability to give and receive love. The Apostle John wrote, "Let us love one another, for love comes from God." (1 John 4:7) God demonstrated his absolute love for us through Jesus at his first coming, as Jesus laid down his own life for the salvation of all people who accept him as savior. John's point here was that since God loved us so completely and unconditionally to do what he did, we should then love one another so that God lives within us, and his love for us is then complete.

God Is Love for Eternity
In writing his letter to church members living in Corinth, Greece, the Apostle Paul said that without love he would have nothing and he would be nothing. Hence Paul's words that we see so often quoted at wedding ceremonies and elsewhere:

"Love is patient, love is kind. It does not envy, it does not boast, it is not proud. It is not rude, it is not self-seeking, it is not easily angered, it
keeps no record of wrongs. Love does not delight in evil but rejoices with the truth. It always protects, always trusts, always hopes, always perseveres. Love never fails." (1 Corinthians 13: 4-8)

Paul concludes this thought on love by identifying faith, hope and love as timeless, eternal gifts from God:

"And now these three remain: faith, hope and love. But the greatest of these is love." (1 Corinthians 13:13)
God Is Love – the Key to Happiness
Why is God's love for us so important? It's because it's eternal – the only love that is - and nothing will ever separate us from that love. No matter how much we achieve, no matter how much we possess, no matter how many friends or other relationships we have in our earthly lives, nothing can ever match the love and security we get from God! No matter what we've done - or failed to do – God loves us all without condition, even those that have yet to recognize and believe in him. With such unconditional love, we are never alone – that's what fills the void in each of our lives. All people and all things will ultimately leave this earth, but God's love for us will never end!

Return from God Is Love to What Is Love
Return from God Is Love to Baby Boomers R We